By Karen Malkin – Karen Malkin Health Counselsing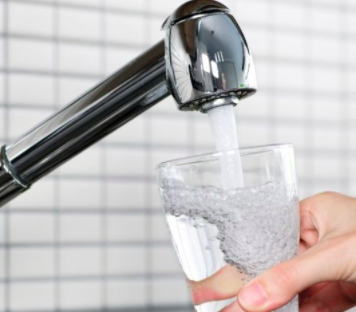 ?Water is the driving force of all nature.??? Leonardo DaVinci
Did you know that nearly all the major systems in your body depend on water?
Water moistens sensitive tissues, lubricates joints, protects organs, regulates body temperature, helps dissolve minerals to make them accessible to your body, carries nutrients and oxygen to cells and lessens the burden on the kidney and liver by flushing out waste. That?s why it?s so important to stay hydrated! As a reminder,?your daily requirement is half your body weight in ounces.
Your Water Source
It?s tempting to drink straight from your tap, but is the water safe? To make it easier to understand exactly what?s in your water, the Environmental Working Group (EWG) has pulled together a comprehensive database of drinking water quality reports by zip code. Click?here?to find the results for your area.
According to the EWG?s study, ?The vast majority of?the nation?s drinking water supplies get a passing grade from federal and state regulatory agencies. However, many of the 250-plus contaminants detected through water sampling and testing are at levels that are perfectly legal under the Safe Drinking Water Act or state regulations, but well above levels authoritative scientific studies have found to pose health risks.?(1) This is where we can take action.
Greater Chicago Water Contaminants
For our greater Chicago area (I pulled the results for the north shore areas) and 10 contaminants were shown to be present at levels higher than what?s considered safe.
Arsenic

Bromodichloromethane

Chloroform

Chromium (hexavalent)

Dibromochloromethane

Dichloroacetic acid

Radiological contaminants

Total trihalomethanes (TTHMs)

Trichloroacetic acid

Hormones
Of these contaminants, I?d like to focus on chromium-6 or hexavalent chromium. It?s naturally occurring, but mostly a chemical byproduct of industry. Made notorious by the film ?Erin Brockovich,? hexavalent chromium is unregulated under the Safe Drinking Water Act. California state scientists have established a level at which this chemical poses a negligible risk of cancer for people who drink it daily for a lifetime.(2) It has been detected in levels HIGHER than that in drinking water supplies for more than 250 million Americans in all 50 states. This is alarming.
Fortunately, there are ways to clean this up so you can safeguard your health. As part of the study, the EWG has provided suggestions for specific filters?across all price ranges from simple pitches to whole-home systems?that pull out specific contaminants found in your tap water.
Here are a few filter options to pull out hexavalent chromium from your tap water.
---
PITCHER😕ZeroWater 8-Cup Stainless Steel Pitcher
Uses ion exchange and granular activated carbon

Only pitcher certified by NSF to reduce both lead and chromium

BPA free

TDS (total dissolved solids) meter that provides a digital reading so you know when it is time to change your filter
DISPENSER😕ZeroWater 23-Cup Dispenser?
Uses ion exchange and granular activated carbon

Only pitcher certified by NSF to reduce both lead and chromium

BPA free

TDS (total dissolved solids) meter that provides a digital reading so you know when it is time to change your filter

One-handed ?push to dispense? spout to fill any bottle or cup
PLUMBED-IN, SEPARATE TAP😕Microline Reverse Osmosis System TFC-435
Uses reverse osmosis and granular activated carbon

Up to 35 gallons per day

NSF Standard 58 Certified System

4-stage TFC (thin film composite) performance

Comes with 1 free set of replacement filters
PLUMBED IN: Whether or not your water is harmful of helpful depends on what's in it. Distillers and reverse osmosis systems come the closest to removing most contaminants. If you are on public water, call your water provider and ask for the?Annual Consumer Confidence Report?which will contain a list of regulated contaminants in your water.
For public/municipal water supplies, pay attention to what is intentionally put into your water to disinfect it for you.?Numerous contaminants naturally occur in well water.?If you are on a well, it's important to have your water independently tested for contaminants. Know the contaminants in your specific water, and find filters that remove them. Download Environmental Working Group's water filter guide?here.
For a list of 70+ more filters that take out hexavalent chromium,?click here.
Karen
---
MORE NEWS
Karen's Corner?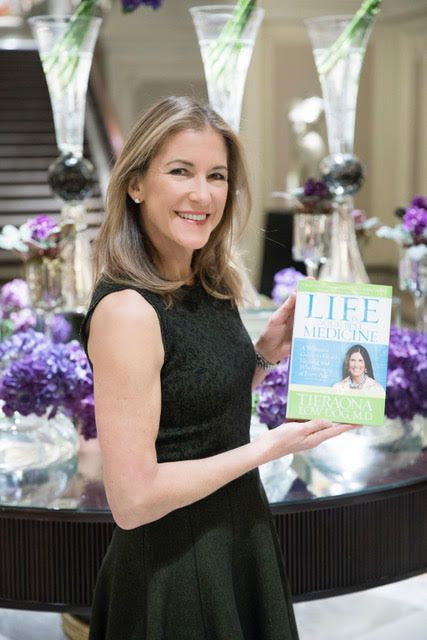 SAVE THE DATE:?Please join me me on?Wednesday, April 18th?at The Four Seasons Chicago! Keynote,?Tieraona-Low Don, MD,?will speak on her latest book ?Life is Your best Medicine?! I am chairing this event and created an anti-inflammatory menu with the chef. The food will be amazing! Click?here?for tickets or reach out to me directly by replying to this e-mail. Join me in supporting my mission to help change the way we practice medicine by supporting the Osher Center for Integrative Medicine at Northwestern Medicine.
MUST SEE DOCUMENTARY:?I sponsored a documentary film at Sundance Film Festival,?The Devil We Know, unraveling one of the biggest environmental scandals of our time, a group of citizens?in West Virginia take on a powerful corporation after they discover it has knowingly been dumping a toxic chemical- PFOA- into the water supply. PFOA is found in the blood of 99.7% of Americans and used to make Teflon, Gortex, Scotchguard, and many other?products.
Are you looking to reduce your toxic load with a metabolism re-set this Spring? Sign up for one of my?14 Day Transformation?programs here:
Click here for full podcast playlist.