STAY STRONG THIS SEASON
Studies show that most people gain one pound over the holidays, which isn?t something to be too concerned about, but studies also show that the?weight is not shed, and over time, the pounds can add up!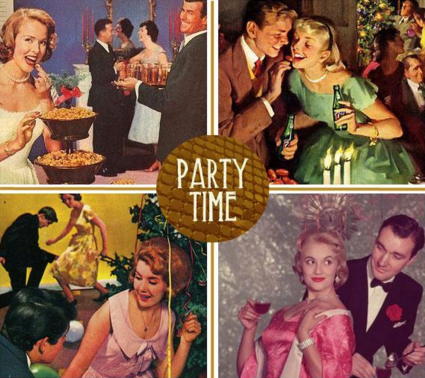 By consciously focusing on the following Holiday Survival Tips, you?ll prioritize your self-care and minimize holiday weight gain?and the sluggish symptoms that go along with it! Here are 5 ways you can enjoy end-of-the-year celebrations without falling off the wagon with your healthy habits!
1. Have snack, will travel
When your blood sugar dips, it?s easy to make choices that don?t support your health. That?s when you end up looking for a quick hit of caffeine or a cinnamon bun from the mall kiosk.
Stash nourishing snacks in your bag, at your desk, and in your car so you aren?t tempted to sabotage your health during this busy time. Go for: almonds, cashews, roasted pumpkin seeds, or walnuts (see recipe below), try a KMHC?Transformation bar, nitrate-free grass-fed turkey jerky, carrot sticks and hummus, or seasonal fresh fruit such as apples and pears.
2. Stay hydrated
Many times you may feel hungry when you are actually thirsty; the call for hunger can be confused with your cells? call for hydration. It?s important to be able to distinguish the two. Along with your snacks, keep a water bottle filled with filtered water with you so you can hydrate on the go. If it?s cold where you are, drink it warm or hot with some lemon for an extra vitamin C health boost!
3. Don't skip sleep – or your supplements
When you?re under stress and lacking time to prepare healthy meals, getting quality?sleep and staying disciplined with your supplements can help bridge the gap. Aim for 7-8 hours of shut-eye each night, ideally hitting the pillow by 11 pm, and turning off electronics at least an hour beforehand. For supplements, focus on getting a daily multivitamin, fish oil, vitamin D (if you are low), and probiotics?these are most helpful to keep your energy levels even during this busy time of year.
4. Party navigation
At earlier parties, it?s okay?to snack more, but as parties move to late-night, try to curtail your snacking tendencies. Position yourself away from the foods and drinks that tempt you the most to overindulge. Check in with yourself and eat and drink until you feel satiated, then switch to sipping sparkling water. You can also take the focus off of eating and drinking by offering to bring ornaments to decorate a tree or candles to add ambiance, or to bring a fun game or an instrument to lead a singalong. Get creative and remember that parties don?t have to be all about imbibing.
5. Resist??FOMO?
Don?t feel as if you need to RSVP to every invite that lands in your inbox! Be selective about the people you spend time with during the holidays so that you truly enjoy the season. Staying grounded and tuning into your inner voice aligns most with what the season is all about?in winter, your body naturally wants to slow down. You can honor that by not overbooking with holiday invites. Be a little selfish and schedule "me-time" and respectfully say "no".
BONUS: Ask for help!
If you?re feeling vulnerable to overeating and drinking or if stress is a trigger for you to overindulge, find an accountability partner to support you during the holidays. Whether that?s a cherished friend, your partner, or a wellness practitioner, it?s easier to resist temptations when you know you?re not in it alone.
The holidays can often be fraught with stress and high-expectations, but by keeping some routine in place, maintaining a positive outlook, and allowing yourself to indulge?but not overindulge?you?ll sail into 2016 feeling satisfied and energized. Ready to start the new year with a clean slate!
From everyone here at KMHC, we wish you a safe and joyous holiday season! We look forward to seeing you again in 2016, as we unveil new programs, starting with Master Your Metabolism, kicking off on?January 11th! ?Watch for more details later this week.
Warm holiday wishes,
Karen
Click here for full podcast playlist.