Episode 15.07?with Hosts Steve Kashul and Dr. Brian Cole. Broadcasting on ESPN Chicago?1000 WMVP-AM Radio, Saturdays from?8:30 to 9:00 AM/c.
Segment One:?Keeping the Industrial Athlete in the Game
Sheila Denman,?MA, MS, PT, CEIS,?Senior Vice President of ATI Worksite Solutions talks about how athletic trainers and physical therapists are engaging in the industrial setting;?helping to maintain a healthy workforce and try to prevent injuries before they start with?education, training, early intervention and prevention and improved performance; bridging the gap between management and employees.
Sheila is a graduate of Ball State with an MA in Exercise Physiology and graduate of the University of Indianapolis with an MS in Physical Therapy.?Since 1992, Sheila has specialized in all elements of industrial injury prevention and treatment of Worker?s Compensation clientele. She is responsible for consulting, training and instructional materials design services in ergonomics intended to enhance the systems that make up the work environment.
Primary focus: Ergonomic systems and work processes, injury prevention/intervention management strategies, physical abilities testing, safe worker behavior and return to work. Over the past decade, Sheila has developed and implemented fully integrated ergonomics and injury intervention programs utilized by Indiana and national companies to protect/educate their employees and reduce the cost of Worker?s Compensation by taking ownership of their risk program. ATI addresses challenges faced by consumer markets, office workers, warehousing and distribution, medical applications, and manufacturing environments ranging from forging to clean rooms.
---
Segment Two:?Kevin Durant?Jones Fracture; Hyperextended Knee
Oklahoma City Thunder forward Kevin Durant underwent successful bone graft surgery for the fifth metatarsal of his right foot, Thunder Executive Vice President and General Manager Sam Presti announced.
Dr. Cole and Steve talk about a Jones Fracture and how the bone graft procedure is used to aid in healing.
What is a Fifth Metatarsal Fracture?
Fractures (breaks) are common in the fifth metatarsal ? the long bone on the outside of the foot that connects to the little toe.
Diagnosis
Anyone who has symptoms of a fifth metatarsal fracture should see a foot and ankle surgeon as soon as possible for proper diagnosis and treatment. To arrive at a diagnosis, the surgeon will ask how the injury occurred or when the pain started. The foot will be examined, with the doctor gently pressing on different areas of the foot to determine where there is pain.?The surgeon will also order x-rays. Because a Jones fracture sometimes does not show up on initial x-rays, additional imaging studies may be needed.
When is Surgery Needed?
If the injury involves a displaced bone, multiple breaks, or has failed to adequately heal, surgery may be required. The foot and ankle surgeon will determine the type of procedure that is best suited to the individual patient.
---
Steve and Dr. Cole talk about the definition, causes and treatment of the hyperextended knee.
What is Hyperextension?
A hyperextended knee injury occurs when the knee extends past a normal range of motion in the straight position. Essentially, the knee bends back on itself. Hyperextension can range from a mild injury, which is sore but heals in two to four weeks, to a severe injury requiring surgery and extensive knee pain medicines.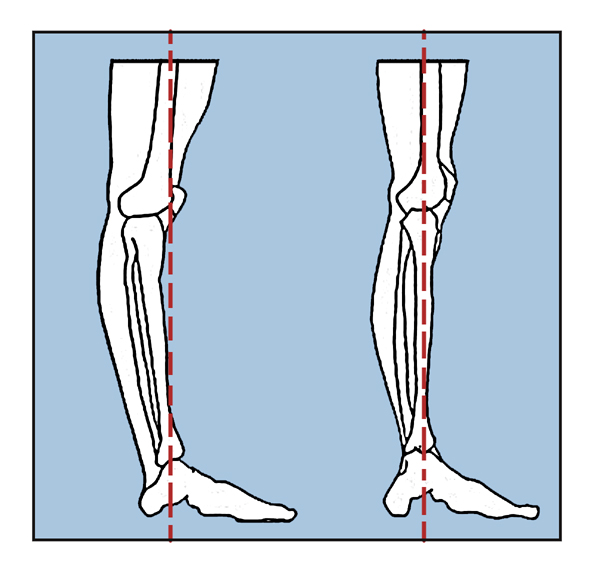 Immediate Symptoms
You will experience several symptoms right away if you hyperextend your knee and will recognize the need for knee pain help. You might hear or feel a pop, and it might feel as if your knee has been thrown out of line. You will experience pain at the back and sides of your knee, and swelling within the first few hours of the injury. Most significantly, you will be unable to continue playing, running, etc., on your knee. The knee may become unstable, but instability is not always readily noticed because of the swelling. You might be able to walk on it, but it will be painful.

When to Seek Care for a Hyperextended Knee

If you have been injured enough that your knee is swelling, feels unstable or there is impaired motion or pain, you should seek knee pain treatment and be evaluated by your health care provider as soon as possible. Do not try and diagnose or treat knee injuries on your own. The knee is a complex joint and can have many different injuries. Proper treatment of those injuries is imperative for full recovery.
Click here for full podcast playlist.