By Karen Malkin, Karen Malkin Health Counseling?
Train Your Body to Burn Fat for Fuel-??The best of all medicines is resting and fasting.? ?Benjamin Franklin?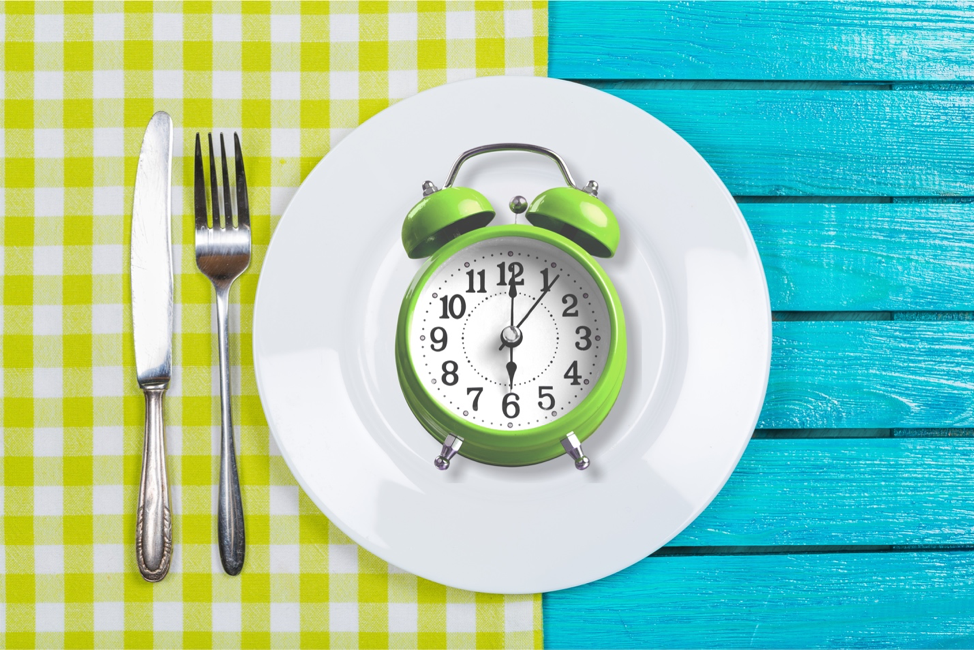 Have you heard of intermittent fasting (IF) and wondered what it?s all about? Well IF simply involves alternating cycles of fasting and eating. Many studies show this can cause weight loss, improve metabolic health, protect against disease, and perhaps help you live longer.
Specific benefits of intermittent fasting include:
? Lower glucose and/or insulin levels
? Improved lipid profile and blood pressure
? Greater fat mobilization
? Slower cell proliferation rates
? Enhanced mitochondrial remodeling
? Lower inflammation and oxidative stress
? Slower aging and longer lifespan
? Increased HGH and athletic performance
Hardwired to Fast?
The whole idea of intermittent fasting is as old as eating itself. Back in the hunter-gatherer days we didn?t have?the luxury of eating a meal every three hours. You only ate after you caught or foraged your food?and there could be long periods of fasting between those meals.?Today, we still do some form of IF. When you go to sleep you literally fast for eight hours, wake up, and then eat?break-fast??in the morning.
Here are some of the popular methods of IF:
Alternate Day Fasting: Alternating fasting days with eating days.
Modified Fasting Regimens: Consumption of 20-25% of energy needs on scheduled fasting days (such as the 5:2 diet, in which you eat normally for 5 days of the week and restrict calories for 2 days of the week).
Time-Restricted Feeding: Consume food within specific windows, which induces fasting periods on a routine basis (such as the ?16/8? method, in which you fast for 16 hours each day, eating only between a noon to 8 p.m. window).
I prefer?a modified version of the 16/8 method, which is less restrictive, but delivers similar results:
Eat three meals a day.
Take time to enjoy?a satisfying breakfast.
Make lunch your main meal of the day; eating enough to get to dinner without snacking.
Finish with a light dinner by 8 p.m. or earleir. No food after that. Eating late at night leads to weight gain.
Wake up and break your 10?12 hour fast
Drink lots of of water?in-between meals
Skipping breakfast may not?effect body weight, but it does increase 24-hour blood glucose levels in the short term. More studies are still needed to determine if breakfast skipping is beneficial, neutral or detrimental for your health in the long-term. Some say it?s wise to ?Eat breakfast like a king, lunch like a prince, and dinner like a pauper.?
How it Works
Burning fat actually refers to the process of using fat as fuel, or your main source of energy. But fat is only one kind of fuel that can be utilized by your body; the other is?carbohydrates (or sugars). When your body has both available, it burns the sugars first and the fat second.
A widely popularized theory to stabilize blood sugar is to eat 5?6 small meals throughout the day. However, when your body is being fed every 2?3 hours, it has no incentive to burn its stored fat for energy. When you eat three meals a day with ample time between meals, your body is forced to burn stored fat.
Once fat is restored as an active fuel supply, you?ll enjoy the benefits of increased energy, more stable moods, greater mental clarity, better sleep, fewer cravings, and natural?permanent weight management. By doing these ?mini fasts? between meals, you are training your body to use your fat reserves as fuel, which is one important way to?Master Your Metabolism.
To your good health,
Karen
Click here for full podcast playlist.